For the Beautiful, the Good, the True
Sculpture will always be the will to shape matter in three dimensions.
Tradition, for us, means respecting the old masters. From ancient Greece and Rome to renaissance Florence, neo-classicist Prussia and baroque Saxony. We owe a debt to their skills and their heritage, for their work fills us with deep respect.

Breathing life into matter: Stone, bronze, terracotta, stucco…
… any natural substance – except for wood – that can be shaped by human hands. We work from historical models or according to our clients' designs. The quality of our work is determined not by the size of the commission or the price which the client is prepared to pay, but solely by our desire to create works which will transcend time or convey a sense of timelessness. Never before have people felt as great a need for palpable history and sensory experience in their immediate surroundings as they do today.
In this sense, we see our work as part of a greater social and historical whole: We want to leave something more to future generations than concrete and anonymous functionality.

We work by hand only. In our team, the use of mallet and punch or of wooden modelling tools for clay and plaster work is not a forgotten skill, but a deliberate policy. We create individual pieces, custom-crafted according to the specifications of our clients, whoever they may be. Whether we are working for foundations, patrons, private individuals or people involved in the preservation of monuments, we take every commission equally seriously and complete it with the same meticulous care.

Our philosophy is to create objects and ensembles that transcend the short-lived nature of our time. This applies to copies as well as originals. We create tomorrow's history in our work – in the art of stone sculpting and stone restoration.
Sculptural work in stone and other materials in the classical style (including stipple engraving)
Sculptures, portraits, ornaments
Restoration and reconstruction of historical cultural assets in stone, stucco and terracotta (on buildings and in museums)
Restoration plans and expert opinions
Damage mapping and records of restoration measures
Documentation of restoration measures, photographic records
Casting, precautionary casting, copies, death masks, plaster models, artistic designs, interior design
Stone sculptures
Design and production of garden and landscape sculptures, fountains, fireplaces
Cleaning, restoring and preserving façades, sculptures, ornaments, monuments and funerary monuments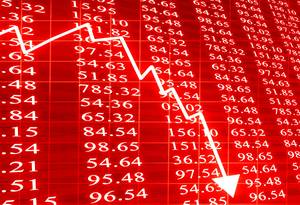 Poor investments are two a penny.
Why not invest in a fund whose worth was created long ago? One that promises a stable future. Invest in works of sculpture across the artistic epochs. We make sculptures in stone, bronze, terracotta and stucco, working from historical models or giving a solid form to your own ideas.
Our credo is to create and restore works of art that have a future because they have a past - a future where the artworks of bygone eras take their rightful place alongside the functional architecture of our age.